Posts Tagged "choir"
January 25, 2019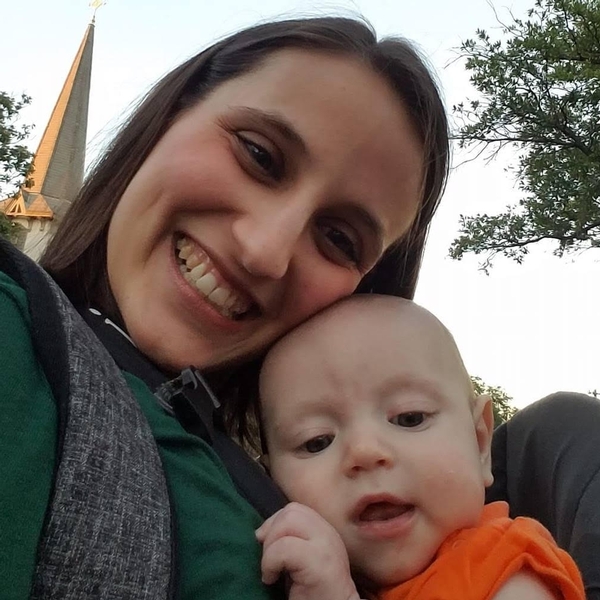 Mrs. Nikita Disheroon, Music Teacher & Joyful Noise Choir Director
What inspired you to teach?
I was inspired to teach by several teachers that I had growing up including my elementary music teacher, my 4th and 5th grade teacher, my middle school band teacher, and my middle school math teacher!

What do you love about teaching at SPES?
I love the community atmosphere here, and I love the fact that I get to work with kids starting when they are in the ETs all the way up to 6th graders. It is so fun to watch them grow and learn from year to year!

Beyond your subject-area or discipline, what do you hope students gain from being in your classroom?
I hope that my students learn about worship and how we can use music to give God glory.
Tell us a fun or interesting fact about yourself!
I was born in Dallas, but lived the majority of my life in Central Florida between Daytona Beach and Orlando. I moved to Texas for graduate school at Baylor, met the love of my life here and decided to stay and make a life here.
What is your favorite book and why?
Definitely the Harry Potter series, specifically book 3, The Prisoner of Askaban. I love the characters in the Potter series and how they all use their respective strengths to build each other up and save the world from evil! I especially love book 3 because it is where Harry meets two men who become like fathers to him in the absence of his own father. I love the idea that we all have lots of people in our lives who protect and guide us like parents because I grew up with several families who treated me as their own. I also love the theme in that book that people who seem evil might not always be as they seem.
If you could have dinner with three people, alive or not, who would they be and why?
I would like to have dinner with my grandmother who passed when I was 14 so that I could talk with her about my husband and son that she never got to meet.
I would also like to eat with Corrie Ten Boom, the author of another favorite book of mine called The Hiding Place. I would love ask her questions about her life and how she was able to stay so strong in her faith and her belief in humanity despite her struggles she went through in a concentration camp.
Finally I would have dinner with W.A. Mozart, my favorite composer. I think he would be really fun to talk with and I would ask him to compose something for me to sing!