Faculty Friday - Meet Mrs. Santos!
February 15, 2019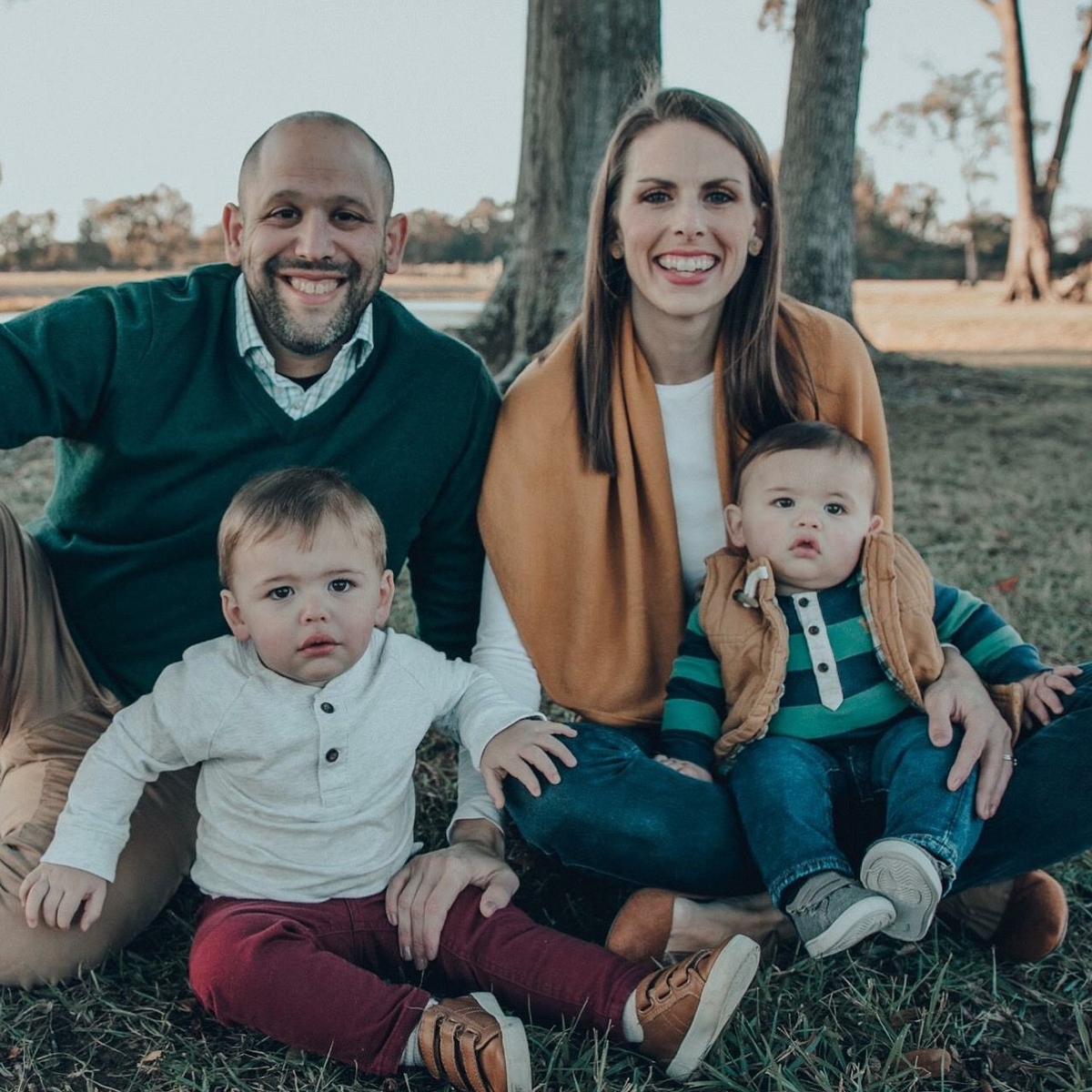 Mrs. Lindsey Santos, Library Specialist
What inspired you to teach?
I went to the same school from kindergarten to 12th grade and even had the opportunity to teach at that school after college. I had some unbelievable teachers in math, science, and English that showed up every day ready to pour into us as students. My most memorable teacher was Mrs. Granger who intertwined her love of God into math! Her life was such an overflow of the Lord that there was no way for her to teach math without it relating to God. She is one of many that set such a great example for me that my faith and my work never have to be separate.
What do you love about teaching at SPES?
SPES has been such an unexpected blessing for my family! I would have to say that even more than loving my new position at SPES, I love that my child is and both children will be at school with me. It is so amazing to me to see how much effort goes into interactive learning at SPES even at the early toddler age.
Beyond your subject-area or discipline, what do you hope students gain from being in your classroom?
I hope to see students gain confidence throughout the year in the library time that we have. Technology and reading can both be daunting areas to young students who are unfamiliar or are newly learning both things. I hope that each week that feel just a little bit more confident in choosing the right books for themselves or researching in the correct way on the computer. Each level is working on something different, but overall I hope to see them get stronger and stronger each week.
Tell us a fun or interesting fact about yourself!
One thing that now seems like a lifetime ago is that I went to Lisbon, Portugal the summer before my senior year in college as a mission trip and I ended up going back after graduating for 2 years. I worked with the same organization teaching English and worked with a college campus ministry. It was an amazing and challenging experience to learn as much of the language as possible. A great thing about already being in Europe was how easy it is to travel. I was able to see many places during my 2 years.
What is your favorite book and why?
I have always enjoyed mystery books. Agatha Christie is my favorite writer as I have read many of her books very quickly! I have found her books to be the best page turners because I am trying to figure out and guess at what has or will happen!
If you could have dinner with three people, alive or not, who would they be and why?
I will go 3 different directions here!
1. My grandmother on my father's side. She just passed away about 1.5 years ago at 99 but I would love to have had dinner with her when she was younger. She was such a strong woman because of the many trials she went through. I would love to have a conversation with her when she was in her 50s and could tell me more about her life.
2. This might be funny, but Garth Brooks! I grew up listening to country music and he was one of the main singers at the time. I went to one of his concerts in the last couple of years and I just think he would be an interesting and fun person to have dinner with! He could bring Trisha Yearwood along as a bonus!
3. I would love to have dinner with Mary, the mother of Jesus. As a mother to young children, Christmas and Easter have taken on new meaning. I always think of what she might have gone through in raising Jesus and seeing his life from a mother's perspective. I just think it would be so interesting to hear a day to day when he was younger and growing up.