St. Paul's Parks & Rec Summer 2022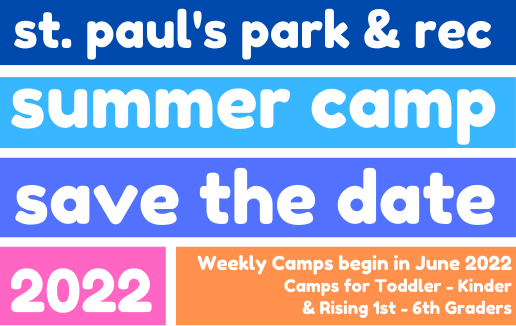 Stay tuned for more information on St. Paul's "Park & Rec" Summer 2022! Open to the Greater Waco community, camp sessions will be offered in June & July 2022 providing a fun, adventurous and wholesome environment under the guidance of qualified teaching staff.
Registration will open in Spring 2022. Check back here for updates including camp dates, themes, and more!
For more info, contact:
Missie Greenawalt at mgreenawalt@speswaco.org
or call 254.753.0246