Tuition
We are so glad that you are interested in enrolling your child with St. Paul's Episcopal School! We pride ourselves on providing a top-level education with competitive tuition. Our 2021-2022 Tuition Schedule is detailed below for your convenience. There are 1, 2, and 10-monthly payment plans available.
For more information on Admissions, contact Missie Greenawalt at 254.753.0246 or mgreenawalt@speswaco.org.

For more information on setting up your payment plan through FACTS or available discounts, please contact Business Manager Spencer Driver at sdriver@speswaco.org.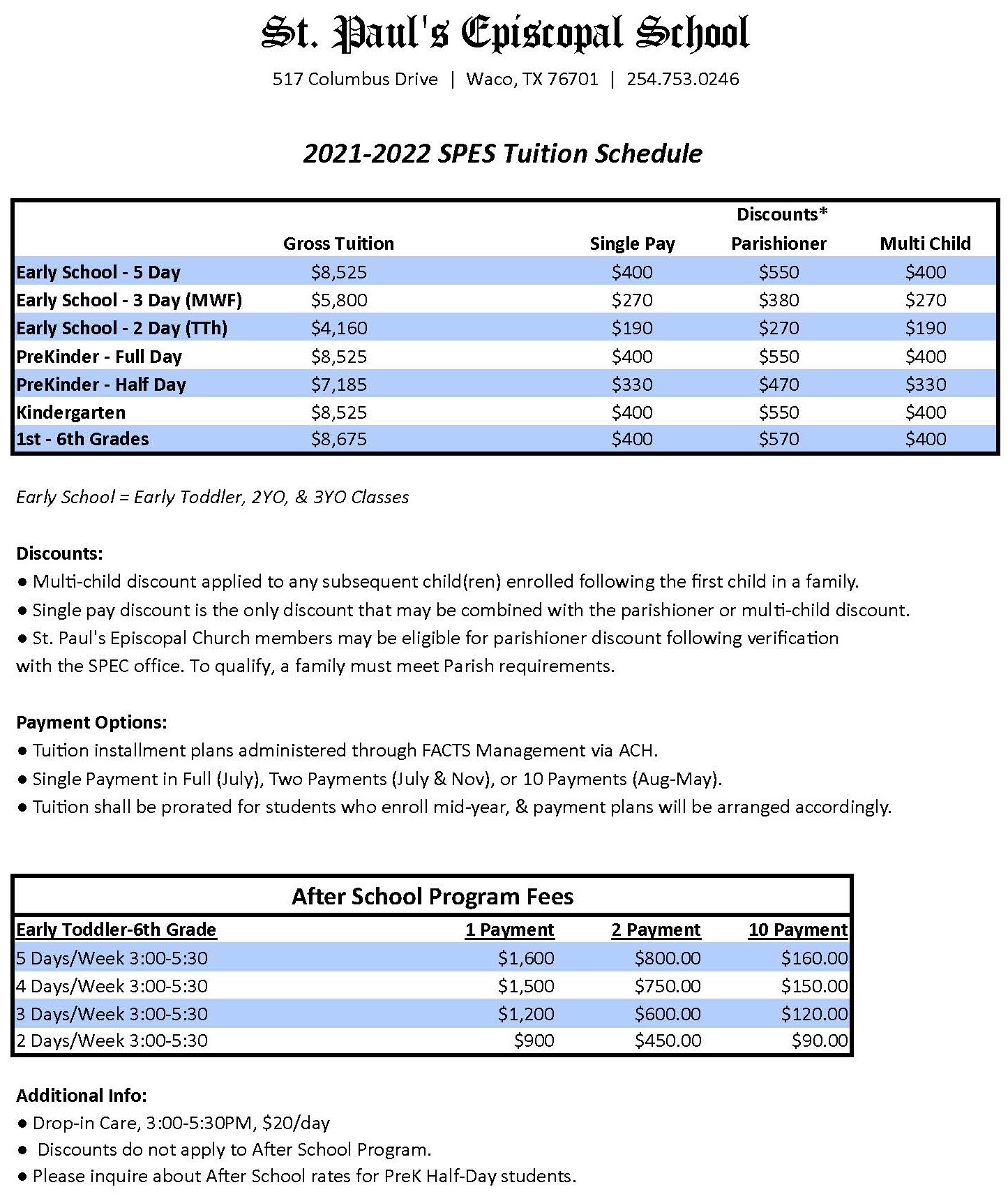 Financial Aid
St. Paul's Episcopal School strives to help all students who demonstrate a need for financial assistance. The entire financial aid process, including any amounts awarded, is strictly confidential.
St. Paul's uses
FACTS Grant & Aid Assessment
to collect and assess all information required in the financial aid process and makes all decisions of financial aid awards based on the recommendations from FACTS.
To inquire about the availability of financial aid funds for the 2020-2021 school year, please contact M'Lissa Howen (mhowen@speswaco.org). Financial aid applications for the 2021-2022 school year may be submitted to FACTS beginning Feb. 1, 2021.